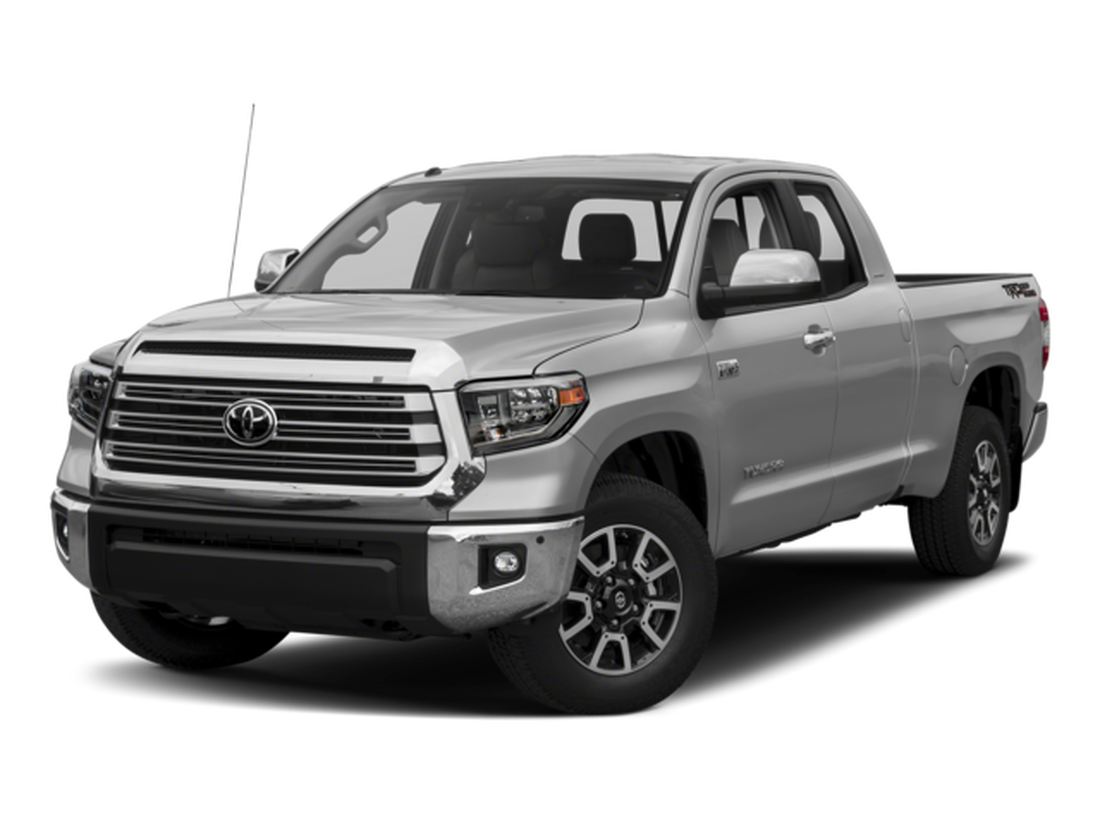 Used Toyota for Sale
Have you been on the hunt for
new and used Toyota trucks
in your area? If the time has come to move on from your current pickup and you need something more suitable, you'll need a dealer you can trust. When you want a large selection, affordable pricing, and helpful staff to help you hone in on the right used trucks near Mishawaka, be sure to choose Heart City Toyota! We make it our mission to be dedicated to our customers' needs and adapt to them accordingly. Whether you're looking for a new or used Toyota for sale near you, you can count on us to help you locate something suitable. Are you thinking about buying used trucks near Mishawaka but are concerned about the reliability of any vehicles you check out? Although buying pre-owned can be an excellent way to save yourself a few thousand dollars, the risks may not seem worth it.
Buying used Toyota trucks from a private seller may seem risky, but when you use us as your automotive source, you can breathe easy. We make sure to have all our
pre-owned vehicles
inspected the moment that they arrive on our lot to grant you peace of mind. A powertrain examination means that we've looked over all the essential components under the hood so that you get a vehicle that runs optimally. An inspection may help put your mind at ease, but knowing about previous accidents or service records can be just as important. Since we don't you to be left in the dark or have unanswered questions, all our used trucks near Mishawaka comes with a complimentary history report. If you'd like to save money without having to roll the dice, then be sure to visit our used Toyota dealership near you! 
Used Toyota Trucks
Are you trying to determine your price range but don't feel ready to commit to a loan? Although our Finance Center is always more than willing to help you work out a budget that suits your financial situation, you might feel a bit lost. If you're looking to gain some insight into which of our used Toyota trucks are within your budget, our payment calculator can help. This tool is capable of estimating your monthly payments when financing in a matter of seconds. You'll also be able to see how your down-payment will affect your overall costs, making it an excellent way to understand whether you should trade in your old car. If you'd like to figure out how much we can give you for your current car, you can also get your trade-in value online in moments!
However, if you're dead set on financing and want to streamline the process, you can feel free to fill out our
online credit application
. Getting this simple task out of the way means that we can tell you both your loan amount and APR. With this information, you can easily work out a budget and hone in on the used trucks near Mishawaka that are within your budget. Do you already have a loan and have your heart set on a specific Toyota for sale near you? If so, you can easily schedule a test drive to help save yourself even more time. If you're looking for a dealership that can make financing or leasing your ideal car a simple experience, then we're the place to visit! 
Used Toyota Trucks for Sale
Do you find yourself torn between whether you should get into new or used Toyota trucks for sale? There are separate advantages to both buying new and used, which can make it a challenge to determine which will work best for you. Used trucks near Mishawaka may offer you a lower initial cost and insurance rates but tend to be less fuel-efficient than newer vehicles. Also, a new Toyota for sale near you is loaded with great features and offers plenty in the way of safety. If you're looking to get the best of both worlds without having to break the bank, we offer a simple solution. Our dealership proudly offers an array of certified used Toyotas for sale at competitive prices. These vehicles differ from our used trucks near Mishawaka due to them being less than 6 years old and having low mileage.
We go through a selective process to determine which of these vehicles will qualify, ensuring you're getting an array of some of the best vehicles on our lot. In addition, certified used Toyota trucks have all been reconditioned to give them a like-new appearance. Despite us inspecting all our pre-owned vehicles, CPO cars get an even more extensive multi-point inspection. This examination is far more thorough and ensures you get a car that runs and looks like new at a fraction of the cost. Whether you're interested in the latest models or our used trucks near Mishawaka, be sure to stop by and check out all that we can offer. We keep our doors open Mondays through Saturdays, so feel free to come and see us on the weekends! Our used Toyota dealership near you is located at 711 North Nappanee Street, Elkhart, IN 46514.