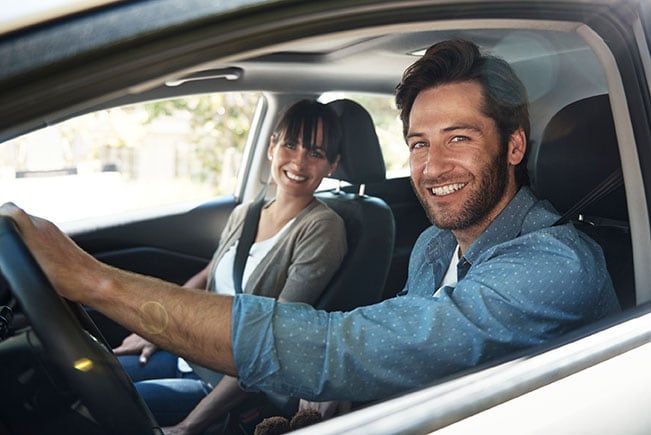 Toyota Leasing
Has getting behind the wheel of a new car been on your mind lately? Are you planning on looking into Toyota leasing or financing? It may seem like the right time to invest in your next car, but you might now know where to even start. Those who are planning on looking into
Toyota Finance Services
can save themselves from the hassle of shopping by coming to Heart City Toyota! Our Toyota dealer near South Bend makes it their mission to simplify the process of finding their next car.
Whether you're looking for new or
used cars near South Bend, Indiana
, you can expect to be offered plenty of both at our dealership. A vast inventory combined with a team dedicated to helping you get your ideal vehicle through Financial Toyota Services ensures a stress-free experience. While our sales associates help you determine which of our cars will suit your lifestyle, our Toyota Financial Services experts will help you work out a budget. With the help of our staff, getting out of your boring old car and into something better can finally be a reality! Our dedication to our clients is unwavering, and we won't rest until you're set up in a vehicle that is ideal for you in every way.
Before you begin working with our Financial Toyota Services experts, you can feel free to utilize a few helpful online shopping tools to make things easier. You might be feeling conflicted between financing or leasing with our Toyota dealer near South Bend. There are plenty of advantages to both of these options, but figuring out which best suits your finances and needs is essential.
Toyota leasing
can be an effective way to get into a new car with a minimal down-payment and avoid maintenance fees.
Since you aren't the owner of the car, you won't have to worry about paying to get your car serviced regularly. On top of this, you'll also be offered much lower monthly payments than you would when financing through Toyota Finance Services. However, financing a Toyota can be just as smart of a move due to you being able to build equity in your vehicle.
If you take excellent care of your car and keep up with maintenance, you may end up seeing a return in your investment. Aside from this, financing through Toyota Financial also means that you have more freedom when it comes to modifications and no restrictions on mileage. However, since financing a vehicle come with a higher initial cost, it's best to ensure that it's an option that will work with your budget.
Those who aren't ready to apply for a loan through Financial Toyota Services can still gain more insight by using our payment calculator. Before you meet with our Toyota Financial Center, you can use this tool to get an estimate of your monthly payments when financing any of our vehicles. All you need to do is enter your down-payment and expected APR to get a firmer grasp on which options will work best with your budget.
If you are ready and able to get a loan through Financial Toyota Services, you can get pre-approved for a loan on our website. Filling out our online finance application will save you a good deal of time and let you know your APR, as well as your loan amount. With this crucial information in your hands, you can work out a comprehensive budget before you even meet with our dealers! However, our Toyota Finance Services experts are always willing to work with you on an individual basis and walk you through the process.