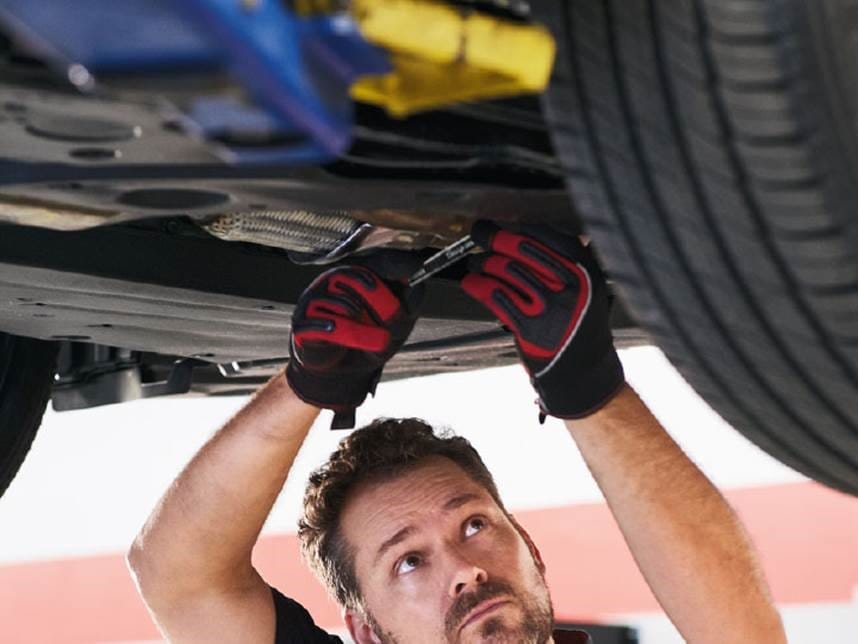 Oil Change South Bend
Eventually, every car needs an oil change. Many people are unfamiliar with vehicle maintenance, making it important to find an expert. If you have been searching for an oil change near South Bend, you can rely on Heart City Toyota. Heart City Toyota is a dependable dealership near you. We offer extensive support ranging from sales to Toyota service. Toyota owners in Indiana often visit our dealership when they need help from an expert. Heart City Toyota has Toyota-certified technicians and a direct affiliation with the Toyota Motor Corporation. With our help, customers can easily maintain their cars.
What Do I Need to Know Before an Oil Change?
Oil changes are a basic part of routine maintenance. Car owners will need to provide consistent upkeep so their car can run as long as possible. Heart City Toyota will make it easy to keep your car on the road. You can schedule an appointment online and visit the service center whenever it is convenient. Customers can ask a few questions when looking for an oil change near you.
What Toyota service package is the oil change part of?
What type of oil is being put in my car?
What kind of oil filter is being used? 
How Often Do You Really Need to Get an Oil Change?
Most car owners know that they need an oil change eventually, but how often? Each vehicle is different, making it important to learn about your specific car. South Bend Toyota owners can check their owner's manual for more information on routine maintenance. As a good rule of thumb, most cars last beyond 3,000 miles. We recommend an oil change anywhere between 3,000 and 5,000 miles. While the car can last longer, pursuing frequent oil changes will keep your car in the best condition possible. 
What is Done During an Oil Change?
Would you like to learn more about Toyota oil change procedures? Changing your oil is as simple as it sounds. Technicians will extract old engine oil and replace it with new engine oil. They will also replace the filter. A clean filter and clean engine oil will help your car run smoothly. An oil change will include the following:
Identify oil quality. There is an engine wick that you can use to inspect the oil quality. Old engine oil will look blacker and have more grime, whereas new engine oil is an amber color without dirt and debris.

Changing oil.

Conventional oil

Synthetic oil

Full-Synthetic oil

High Mileage oil

Replace filter. Older filters are caked with grime and dirty oil. Replacing the filter will help your engine stay in good condition longer.