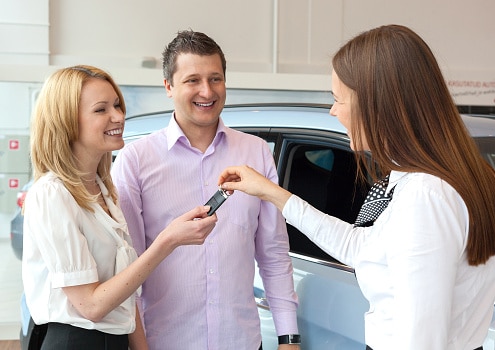 Car Sales Elkhart, Indiana
Are you looking at options for a newer car to replace your current daily ride with? If you feel ready to sell, trade in, or upgrade your current vehicle for one that is more reliable and thrilling, we can help. You should pay a visit to Heart City Toyota as soon as possible to choose your dream car. At our dealerships in Elkhart, IN, you can choose from lots of reliable and stylish Toyota models! You can find anything new or used from our used car lots in Elkhart, Indiana. We have outstanding relationships with people in our community, built through our years of success.
If you are thinking about shopping for used cars for sale, Elkhart, IN, we have a team that will help you shop through our entire inventory. Shopping for car sales Elkhart, IN, is often a very smart financial decision that customers can make. Not only will you save a significant amount of money on the initial purchase, but the car you choose will keep its value better than any new vehicle. So if a few years down the road you eventually decide to trade in the car that you bought from us, you can make back more the money you spent. We all know that when buying a brand new car, it starts depreciating from the moment you drive off of our car lot. Depreciation has the most severe effect during the first few years of a car's life; then it gets less severe the longer you own it. When you go to dealerships that have car sales Elkhart, Indiana, you can skip over that nasty depreciating period.
Used Cars for Sale Elkhart, IN
You can buy a newer used Toyota for sale at a fair price and have confidence that it will retain its value. Customers keen to cut down on the monthly budget will also love that used cars for sale Elkhart, IN, are generally less expensive to insure. Our car dealership is stocked with many reliable used vehicles. You will enjoy getting to meet our whole professional sales staff. However, with our amazing and massive inventory to choose from, we want our customers to have plenty of time. That's why they can start their search online! You can see our extensive selection of used cars for sale Elkhart, IN, from the comfort of your couch. We list each and every car available at Heart City Toyota on our website for your convenience. It is easy to get exactly to find the vehicles that you wanted. Each cars' listing is extremely detailed with a gallery of photographs and all the features for the car. With so many fantastic options available, you shouldn't have a problem finding a vehicle that you will love. After that, arranging a test drive for that car is the next simple step. All you have to do is call our sales team and pick a time that works for your schedule. We are thrilled to help you find a car that you care about and will drive for years!