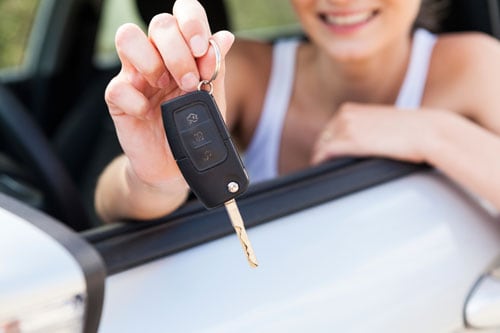 Local Toyota Dealers
Choosing a car should be an exciting thing for you and your family. You all get to put in your opinions about what makes a vehicle stylish and comfortable for you. When you make your whole family a part of the process, you are sure to come up with a detailed list of all the features you want in your car. It may be overwhelming for you to look at and think that you have to find the car with all those details by yourself. But for now, you can set aside that list and start looking at the kind of local Toyota dealers that you can trust to help. Of course, if you pick South Bend used car dealerships to help you find the right vehicle, they will have a massive selection for you to choose from. The more cars they have to choose from, the more likely you are to find one that fits all your lifestyle needs.
If you are looking for Toyota used cars, South Bend, to be your next vehicle, Heart City Toyota is the place to be. We not only have the popular Toyota models for you to choose from! Of course, a selection as extensive as ours, we will be here to help you shop. We have a specific team that has experience in the world of automobiles to help you along, our sales staff. This group of people has been surrounded by vehicles for years now. That's why we trust that they have the experience and knowledge to help you pick the right cars for sale in South Bend, Indiana.
Used Cars for Sale in South Bend Area
We want to help you find the right used cars for sale in the South Bend area, of course! But we have other ways that we can help you too! Our used cars for sale in the South Bend area will always have incredible sales deals on them! But if you are feeling worried about having monthly payments, we can help you gain peace of mind with our Finance Department! Most people have finance or lease agreements that are hard to understand, but not here. Our terminology is simple and easy to understand for all our customers. We want you to feel confident about the new knowledge you will have with your car and finance plan when you leave our office.
We are going to be your one-stop-shop for everything related to your vehicle! We have a website that shows you all our new and used cars, so you can start shopping today. We will help you find a car that you will love, finance it, and maintain the excellent condition it's in with the service center at our dealership. You can call us with the questions that you have about buying cars with our dealership team. Our website will have all the information you need for our finance office, test drives, and automobiles. But you can always call or email the customer service staff at our local Toyota dealers if you need an immediate answer. We are open Monday - Saturday and will fit you into an appointment that fits your schedule.