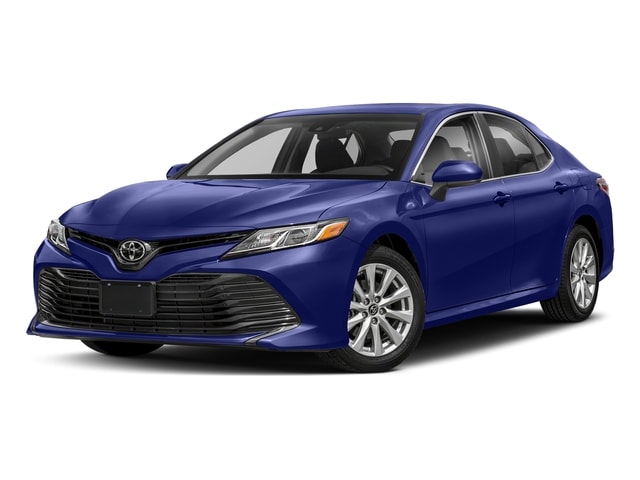 Used Car Dealers Goshen, Indiana
If it's time for you to find a dealership staff that will take care of you and your vehicles, we are here to help. Have you been feeling stress from the haggling you have to do with salespeople to get a good deal on the vehicle you want? We understand that it can be very difficult to make others understand that you need help when it comes to getting an auto loan for a newer car. However, we do know where you can go to find a staff that understands your worry and trouble. We have a team of caring staff members that are waiting to serve you at our Goshen car dealerships, Heart City Toyota.
You will see our intentionality from the start when we greet you at the door. After that, we want to find out what the ideal Toyota used cars are that you picture in your head. We know that each customer will have their own unique list of wants and needs for a car, and we honor that. We can do so by giving you Toyota used cars for sale that fit those needs. If you ask for a family van that has seven seats to fit your children, we aren't going to show you sedan models that only seat five passengers. That wouldn't be any good for you and would probably feel like a waste of your precious free time like at the other used car dealers Goshen, Indiana.
Used Cars Goshen, Indiana
The other way that we will effectively serve you is by offering you our vast selection of cars to shop. As your local dealership, Heart City Toyota, we want to give back to our community by offering cars that are sleek, safe, and reliable. On top of that, you won't have to worry about these used cars, Goshen, Indiana, being out of your price range. We know there are some people who can't get approved for car loans they need because of past debts or other situations. This reason is another way that we are valued more than our competition. We want everyone to have a car that they feel they and their families are safe in, and a price tag is not supposed to get in the way of that. This is why we have a significant amount of used cars, Goshen, Indiana, for sale here. There are many impressive models in this stock, such as a 2019 Toyota Camry LE. This is a car that has a professional exterior and interior design. You certainly will feel luxurious when you get behind the wheel of this gorgeous vehicle for a test drive. It comfortably seats five people and will give you all the modern features that you wanted in your next car.
Used cars had been difficult to find. But we can confidently say that it is no longer something you have to worry about! You can find, finance, and drive home in a high-quality car like the Camry LE today because of our used car dealers Goshen, Indiana.