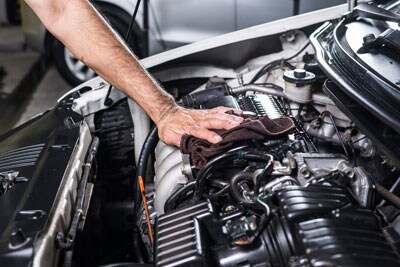 Toyota Dealers Indiana
If you come to our Toyota dealers Indiana, looking for another car, you will have many options to pick from. We have everything from the Toyota truck models to the well known Prius and SUV vehicles like the 4Runner. When you are looking for something newer and more reliable than your current car, the options on our lot are sure to impress! They have modern technology, and fantastic fuel-efficient builds that you will appreciate the more you drive it. We hope you can experience all these features for yourself by taking a test drive at Heart City Toyota. Whether you are a long-time customer or a new visitor at our office. That's the only way you can try these new features and see them in action! We want you to feel confident in our staff's ability to find you a car that you love from our selection of used cars, South Bend. That's why we hired a sales team that has knowledge and experience in the industry. They will be here to help you shop, compare, and finance an incredible Toyota for sale near you for you to take back home today!
Toyota for Sale Near Me
After choosing a car that you want to buy, we can provide you with more services than our Toyota dealers used cars. When it comes to maintenance for your automobiles, you will probably look for the cheapest option when you need it. But this should be the time to invest in a reliable quality service center! Your safety and that of your families isn't something that we will take lightly. That's why we offer up our Toyota Service Center to help keep the condition of the used cars for sale, South Bend, IN, that you've purchased. We offer a variety of different services for your car at very reasonable prices. You can gain peace of mind knowing that your vehicle is with our team of certified technicians. You will be investing in a reliable, high-end Toyota repair service when you bring your cars to our shop. If you want a staff that knows how to work with your vehicle, our Toyota dealers Indiana are the staff you can trust.
If you are more of a do-it-yourself person, we want to give you the tools you need so you can fix the vehicle on your own. We have access to the original equipment manufacturer (OEM) parts directly from Toyota. You are more than welcome to order them for your DIY repairs or upgrades! All you have to do to start is to fill out an order form online to order the parts you want for your vehicle. Original parts can be nearly impossible to find in stores or through trustworthy online sources, so we are willing to help at our dealership.
If you have questions about buying a Toyota for sale near you or OEM parts and services that we provide here, you can reach out to our staff for answers. You can come to our office for a face to face visit or give us a call to get quick answers! We are thrilled to help you purchase, finance, or service your next vehicle!